Patient Enhancement Management – A strategic imperative
Strategic approach to patient experience management can improve competitive positioning and support growth in market share and patient volume.
Competitive positioning: It is important for healthcare organizations to create a warm environment and personalized experience since this is a great tool in terms of shifting perceptions. From a competitive perspective, hospitals and healthcares practices that are highly ranked due to clinical excellence should turn their attention to improving patient experience to maintain advantage as competitors begin to close gap in terms of clinical ad technical competence. Also it is critical for emerging and growing healthcare providers to imbibe the culture of patient focus and experience
Differentiation with a Personalized Experience: Be it a small community clinic, hospital or a large urban medical center, a healthcare organization's clinical excellence and expertise is important but no longer as much of a differentiator as in the past. With clinical excellence as a standard expectation, healthcare organizations worldwide are shifting their focus to personalization of the patient experience.
Differentiation with Ease of Access: Leveraging QHS' technology and streamlining processes to create an easy and efficient experience is another tactic for experience management. QHS helps healthcare providers establish a unique information management system that takes the burden of maintaining appointments, follow ups, and medical record management away from the patients and their dear ones
Grow market share & volume: Improving patient experience supports strategies for growth in market share and increased patient volume, additional patient revenue, increase in referrals from patients, caregivers, and physicians
Functional Needs vs Emotional Needs: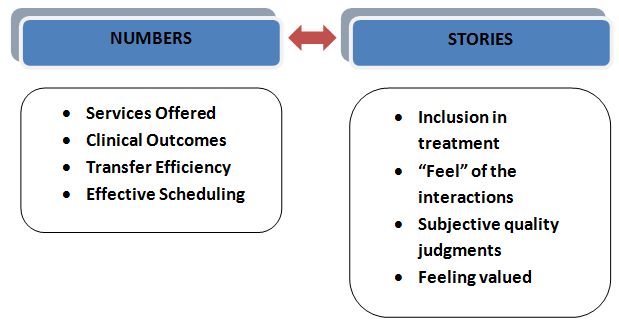 Going beyond meeting functional needs by addressing the emotional and psychological needs of the patients can have a strong impact on the patient experience. By developing uniform service standards in patient experience, an institution can eliminate the guesswork for their faculty and staff by identifying specific needs various patient groups have throughout the stages of their experience.